The Queensland Landcare Awards were held in Brisbane on the 24th November 2017.
Congratulations to the following 2017 Queensland Landcare award winners.
Bob Shepherd   Australian Government Individual Landcarer
Seqwater   Australian Government Partnerships for Landcare
Lake Baroon Catchment Care Group and Peter Stevens   Australian Government Excellence in Sustainable Farm Practices
Clover Hills Cluster Group   Australian Government Innovation in Agriculture Land Management
Cooloola Coastcare Association Inc   Sure Gro Coastcare
Noosa and District Landcare Group Inc.   Fairfax Landcare Community Group
Gilroy Community Sustainable Gardening Project   Junior Landcare Team
Bunya People's Aboriginal Corporation and Burnett Mary Regional Group   Rio Tinto Indigenous Land Management
Ashley Volz Austcover Young Landcare Leader
A special thanks to all our sponsors.
The story of landcare
A look at some of the people, places and events that have shaped Landcare in Queensland and Australia.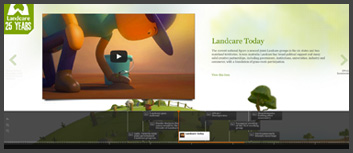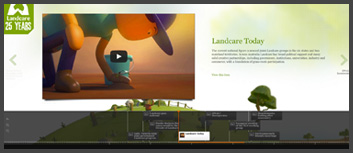 Apply for Membership
QWaLC offers membership to community NRM volunteer groups. This includes groups such as, Landcare inc Coastcare, Bushcare, Catchment Associations, Species-specific protection groups and Friends of groups.
Apply Here