As Queensland's peak body for NRM volunteers, QWaLC fulfills the following roles on behalf of its membership of over 30,000 people.
Networking
QWaLC maintains a vast NRM network that encompasses volunteer NRM groups, regional bodies, government representatives and industry personnel. Due to demand for access to this network, QWaLC has introduced free associate membership for interested individuals.
Insurance
As a result of our understanding of the needs of NRM volunteers, the Department of Natural Resources and Mines entrusts QWaLC with the administration of three insurance policies. We manage three policies: (Policy documents below)
NFP Association Liability policy wording QWaLC
Public and Products Policy Wording QWaLC
Voluntary Workers Wording QWaLC
Promotion
QWaLC is dedicated to promoting the achievements of natural resource management volunteers across the state.
QWaLC is supported by Landcare Australia to coordinate the Queensland Landcare Awards. This is the state's most prestigious NRM Awards process, with many regional and industry winners entering for the chance to then be considered for a National Landcare Award.
Representation
A representative board is a core pillar to the overall make up of QWaLC – and it ensures that community volunteers have an opportunity to participate and contribute to policies and issues that specifically relate to their region at a localised level. It is the role of the board representatives to ensure that they actively engage with member groups and put forward their views and opinions at State and Federal levels.
Information on upcoming elections and processes are available on this website.
Advocacy
QWaLC exists in QLD to advocate specifically on behalf of NRM volunteers. The volunteer NRM sector is vital to the Queensland economy, investing many hours of volunteers time into environmental outcomes. QWaLC role is to ensure that this contribution is an important consideration in any decisions made regarding the voluntary NRM sector.
The story of landcare
A look at some of the people, places and events that have shaped Landcare in Queensland and Australia.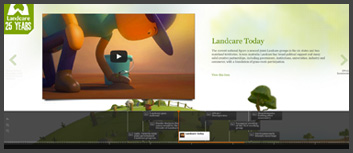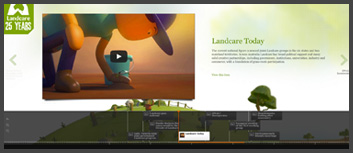 Apply for Membership
QWaLC offers membership to community NRM volunteer groups. This includes groups such as, Landcare inc Coastcare, Bushcare, Catchment Associations, Species-specific protection groups and Friends of groups.
Apply Here