Some useful links
https://www.daf.qld.gov.au/plants/agvet-chemicals-and-residues/chemical-use
http://www.conservationskills.org.au/in-safe-hands-toolkit/
Occupational Health and Safety Harmonisation Update 2012
The changes resultant from Harmonisation of OHS (January 1, 2012) impacts on the NRM Community Volunteers in 2 ways-
Broader Definition of "Worker" – with the act recognising the changing choice of work options
Due Diligence – Boards have an obligation to exercise duty of care
The following, to me, summarises best what we need to recall – and act on:
"A volunteer organisation that is a PCBU (persons conducting a business or undertaking) must do what is reasonably practicable to ensure that its workers are healthy and safe. The duty is owed to 'workers' generally including employees, contractors and sub-contractors, apprentices, work experience students and volunteers. It is not an absolute duty to ensure that no harm occurs. If an organisation is run by volunteers, this will be taken into account in determining what is reasonably practicable for a PCBU volunteer organisation to do to meet its duty of care in any given circumstances."
Source: Legislative Fact Sheet Series – How volunteer organisations can comply with the model work health and safety laws.
https://www.worksafe.qld.gov.au/laws-and-compliance/workplace-health-and-safety-laws/specific-obligations/non-profit-organisations-and-volunteers
Up to date information is also available at Not For Profit Law
The story of landcare
A look at some of the people, places and events that have shaped Landcare in Queensland and Australia.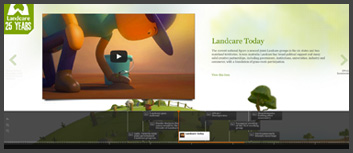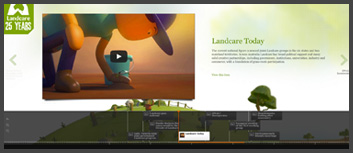 Apply for Membership
QWaLC offers membership to community NRM volunteer groups. This includes groups such as, Landcare inc Coastcare, Bushcare, Catchment Associations, Species-specific protection groups and Friends of groups.
Apply Here