Here are some resources and opportunities
Want to know were to find information about Australian Government Grants
Go to GrantConnect

https://www.fundingcentre.com.au
Environmental conservation grants up to $100,000 on offer
The Palaszczuk Government has opened the third round of its $12 million Community Sustainability Action Grants Threatened Species.
This round has a focus on protecting and benefiting Queensland's threatened species with activities funded included habitat protection and improvement, fencing, population surveys, fire management and disease management.
A total of $1.5 million is available with grants of up to $100,000 provided.
Applicants are advised to start their applications early as there is an emphasis on obtaining technical advice regarding a proposed project and ensuring that project activities are informed by advice provided in recovery plans, conservation advices and similar or scientific research/technical documentation where such documents don't exist.
Applications close 4:00pm on 2 July 2019.
More information (guidelines, application form) can be found here:
https://www.qld.gov.au/environment/pollution/funding/community-sustainability
Landcare Australia
The story of landcare
A look at some of the people, places and events that have shaped Landcare in Queensland and Australia.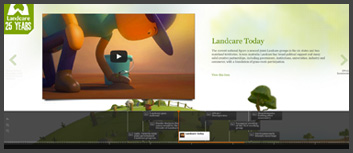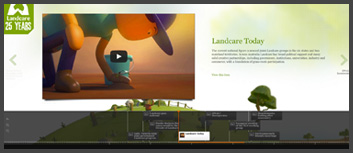 Apply for Membership
QWaLC offers membership to community NRM volunteer groups. This includes groups such as, Landcare inc Coastcare, Bushcare, Catchment Associations, Species-specific protection groups and Friends of groups.
Apply Here