Queensland Water and Land Carers was first established in April 2004 to fill an important need in supporting the valuable work of volunteer community groups in the Natural Resources Management sector in the state.
The previous logos represented the work of QWaLC and our members across Queensland well. However we are proud to include the latest change which represents our journey in Reconciliation and Inclusivity. QWaLC's new logo was introduced at the 2023 AGM. It now highlights the valued knowledge of and care for the land and waterways of Queensland by the First Nations peoples.
The additional artwork is called Caring for Earth and was produced by proud Mayi woman Leah Cummins. This story is inspired by the three elements: Living, Land, Water
"The interconnected earth is the respect between living, land and water and how each interconnects to bring life to the planet. Over 65,000 years Indigenous people have been custodians of Australia, taking what we need and giving back to the environment. Our totems are connected to the animals, land and waters. May we move towards caring for the planet in a respectful way that can bring healing of the plane.
I want to share this piece with love and harmony", Leah Cummins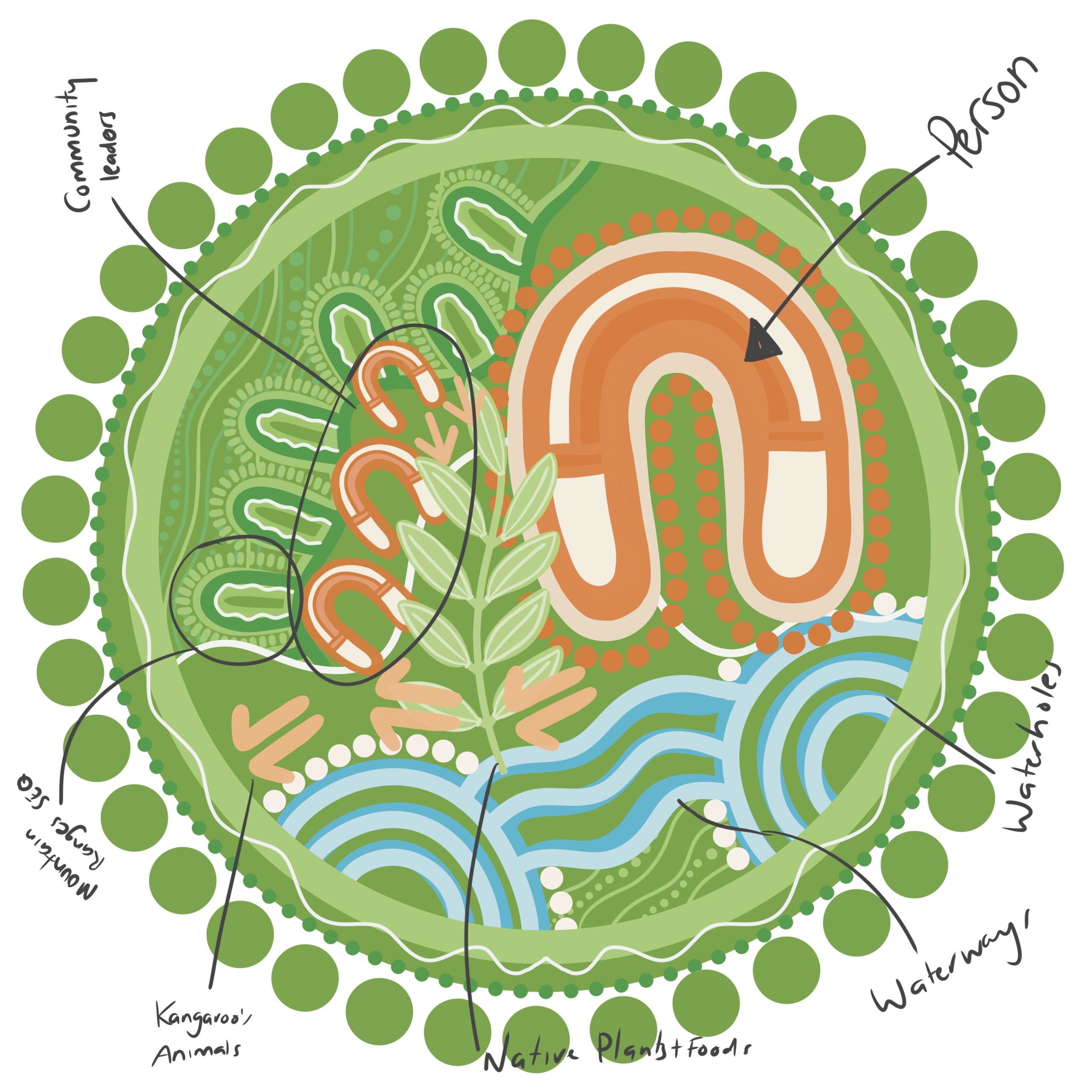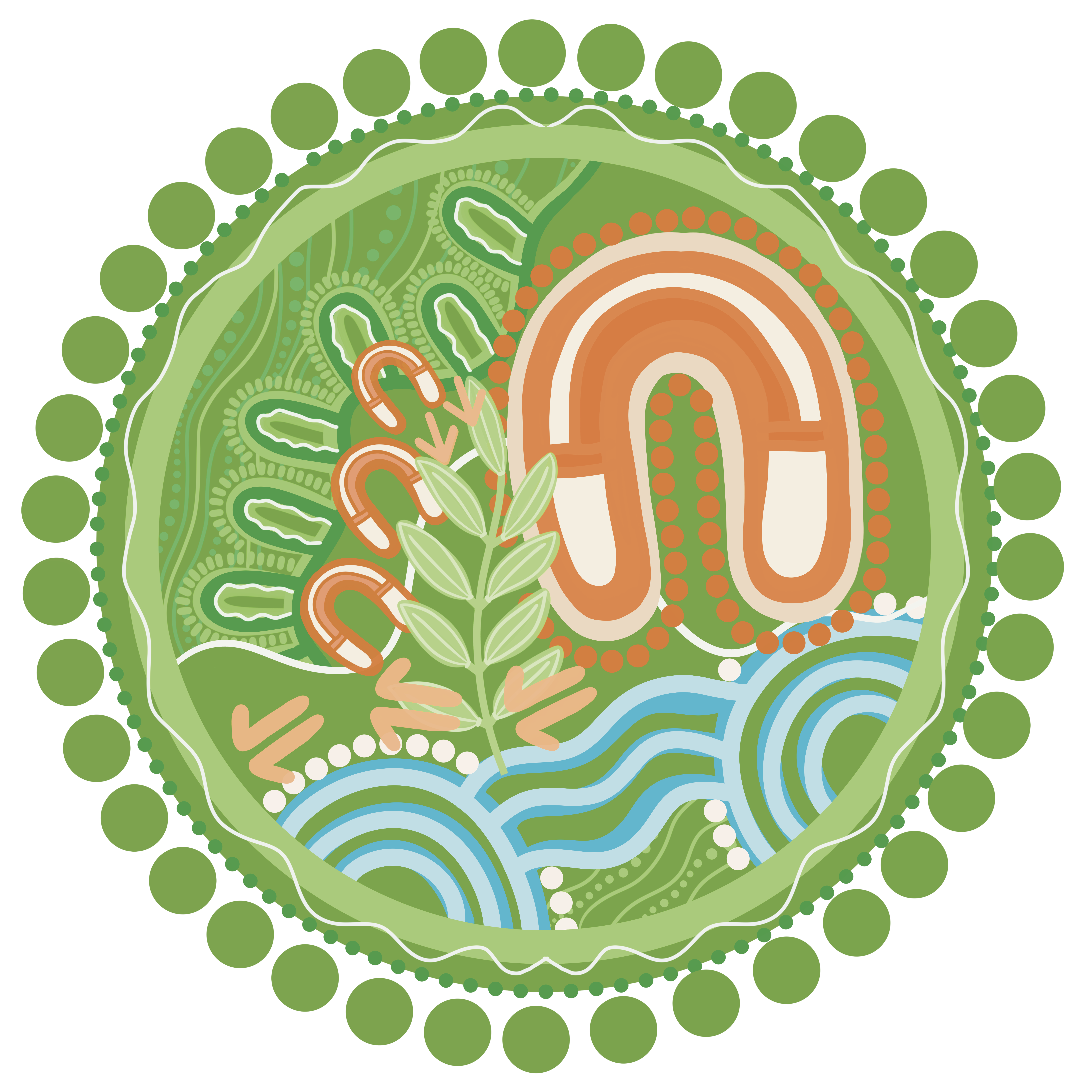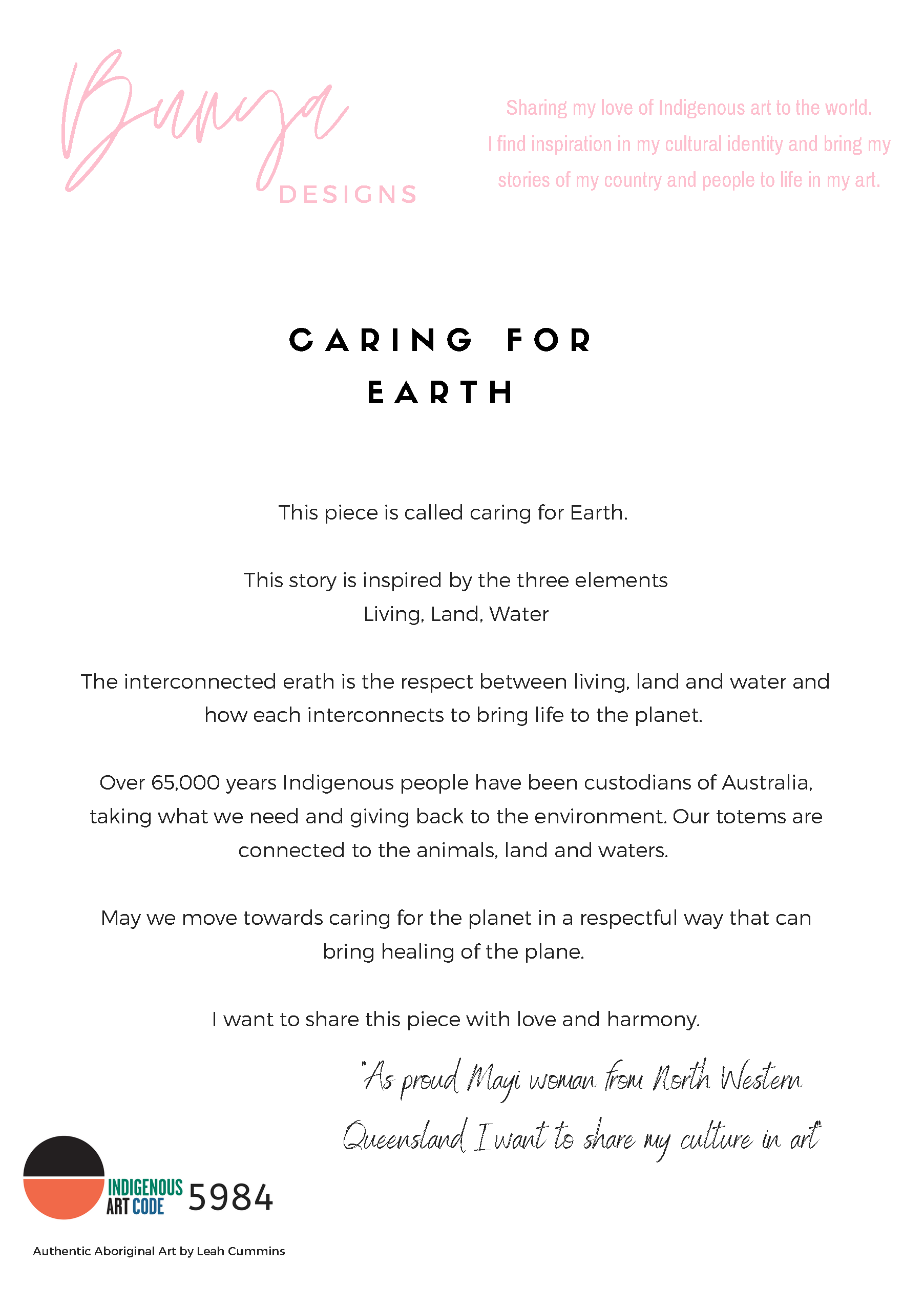 2004 – 2007 –  first logo – The group name had to reflect all NRM groups not just landcare. The minister of the time requested that for the department to support this move QWaLC could not use Landcare. Plus there was already a group named Landcare Qld. The logo depicts water and land but still has association with landcare due to the hands. Queensland was at the bottom nominating where we were.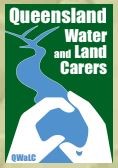 2008 – 2009 – You can see the development of the Qld Water and Land Carers to include the acronym QWaLC.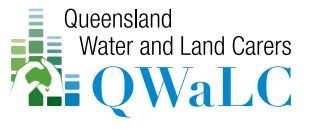 2010 – 2014 The QWaLC acronym became more prominent and the logo was more abstract using the greens and blues for land and water.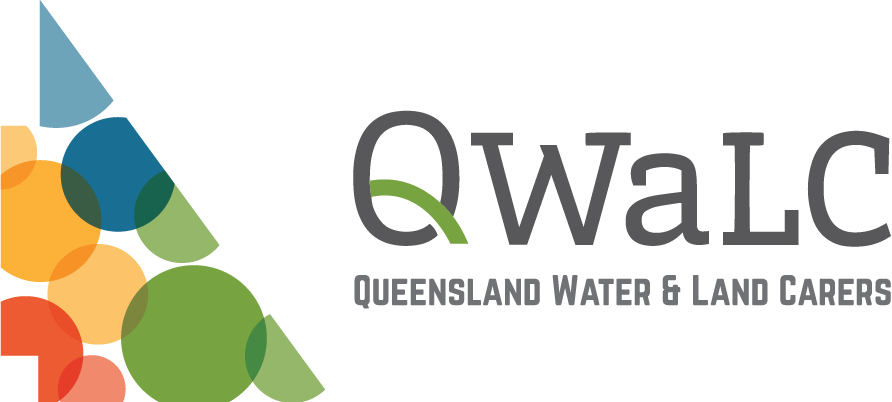 2014 – 2023 This bright logo uses the many colors of the landscape, water and the biodiversity of Queensland with the distinctive triangle shape that clearly represents Queensland. This logo is often used in conjunction with the Landcare 'hands' for Landcare, Coastcare, Junior Landcare and Landcare Farming.