Insurance Update March 2019
A majority of Membership and Insurance surveys have been completed.
New certificates of currency for the year 1st April 2019 to 31st March 2020 will be emailed out to members who have completed the survey before the 31st March 2019.
If you have not received your three certificates of currency by then please contact Darryl.
Insurance coverage for member groups is current until 31st March 2019
The annual membership and insurance survey was distributed in February 2019.
As you know this survey is an important part of the life of QWaLC members and provides essential information to us that is used to negotiate better insurance premiums and cover as well as provide a valuable insight into many aspects of member groups activities.
Thanks to the generous support of the Queensland State Government, Queensland Water and Land Carers has now signed the contract for insurance coverage for 2019-2020. The policies, Public Liability, Volunteer Accident and Protector Liability, have been taken out with Aon Insurance.
Updated information will be provided over the next few weeks.
OLD Information
Insurance Update for QWaLC Member Groups 7th May 2017

The insurance coverage changes for the year 2017-2018 are now complete.
If you completed the membership and insurance survey sent out in November 2016 you would have received your three new insurance certificates of currency via email.



If you have any concerns or questions about this change please call Darryl on 07 3844 4032 or send an email to darryl@qwalc.org.au
 
Insurance coverage is now extended to March 2018
Insurance coverage is still offered to member groups at no cost.
The three insurance policies offered will still be
1. Voluntary Workers Personal Accident – $100,000 death and capital benefits with a weekly benefit of $500 per week for 104 weeks.
NB: All medical costs must be recovered from all available sources, eg. Medicare or private health fund before any claim can be made on this policy.
2. Public Liability – $30m any one Occurrence & ii Product Liability – $30m any one period of insurance (Excess is $1,000.00 each and every claim)
3. Protector/Association Liability – Includes Professional Indemnity, Directors & Officers Liability, Statutory Liability, Employment Practice Liability
i. $10m Limit of Liability – any one claim ii. $20m in the aggregate.
We will be sending out the new Certificates of Currency as soon as possible after the 31st March and the new policy documents and other information will be made available on the QWaLC website.
 Managing Risk
QWaLC as the master policy holder requires groups to be proactive in their management of risk:
a.  Insured member groups should ensure all members are recorded in a membership register.
b.  All volunteers and members participating in group activities should complete a sign‐on sheet.
c.  A WHS risk assessment should be undertaken for all activities (see Landcare in a Box Resources for templates).
2017/2018 Insurance Policies and Certificates
If your group has not received the 2018/19 Membership and Insurance Survey by the 2nd Feb 2018 please contact us as soon as possible. Once the survey is complete we can send out the new certificates of currency to you in the second week of March.
If you have any queries, please email Darryl  at darryl@qwalc.org.au
Insurance Coverage is offered to QWaLC Member Groups
Landcare Groups (including Bushcare) and Coastcare Groups.
Waterwatch, Catchment and other Voluntary Environmental Groups in Qld who are members of QWALC.
All individual persons carrying out activities authorised by the registered voluntary groups
Items to Note
Insurance is not a substitute for risk management. Having insurance should only come into the picture when you've done all you can to minimise risk.
No one can tell you what sort of insurance you need – you need to consider your organisation's own risk profile and appetite against what insurance policies can cover and may cost.
When comparing policies, make sure you take particular note of limits, excesses, exclusions and geographic coverage.
Always pay attention to the exclusions
Insured (the definition of activities)
Land Care Groups (incuding Bushcare, Coastal Care, Waterwatch and Catchment Groups) in Queensland who are Land Care Groups registered with the QLD Water & Land Carers Inc. and all individual persons carrying out activities Principally volunteer, community, charitable and not-for profit Organisations and all other associated and related activities including activities of volunteers.
Policy coverage offered by QWaLC
Public Liability
Personal Accident (Voluntary Workers)
Protector Liability including Professional Liability, Management Liability, Association Liability, Employment Practices Liability, Employee Fraud or Dishonesty.
If you need to report an incident please use the form below
QWaLCAccidentIncidentReportUpdatev2_V1 Fillable
Updated 15th March 2019
Updated 13th August 2018
Updated 7th May 2017
Updated 24th February 2017
Updated 26th November 2016
The story of landcare
A look at some of the people, places and events that have shaped Landcare in Queensland and Australia.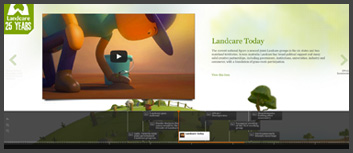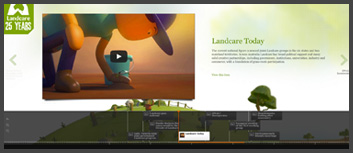 Apply for Membership
QWaLC offers membership to community NRM volunteer groups. This includes groups such as, Landcare inc Coastcare, Bushcare, Catchment Associations, Species-specific protection groups and Friends of groups.
Apply Here