Queensland Water and Land Carers (QWaLC) offers membership to community natural resource management (NRM) volunteer groups. This includes groups such as, Landcare, Coastcare, Bushcare, Catchment Associations, Species-specific protection groups and Friends of groups.
QWaLC supports community-based approaches to managing and protecting our natural resources – creating more productive and sustainable farms, conserving and enhancing our environment and building more cohesive and resilient communities. We provide our members and communities with information and support for good governance, keeping people safe, the importance of volunteerism and by providing appropriate insurance coverage. We promote subsidiarity – enabling farmers, landowners and conservationists to work together at a local level on local issues. We are a representative body for our members – regions, networks, groups and individuals promoting and advocating for ecologically sustainable development across Queensland in partnership with governments, philanthropists, and the wider community.
Click on the circles below and 'READ MORE' to see some of what QWaLC has to offer our members!

Individually, we are one drop.

Together, we are an ocean.
Championing for our Members
QWaLC advocates for key Queensland priorities and facilitates stronger member engagement to influence decision and policy making at regional, state and national levels. We strengthen and advocate for partnerships with First Nations that respectfully build mutual understandings and capacities to care for Country.
We are a leading voice representing our diverse groups and agricultural communities in discussion about natural resource management, environment and land use.
We represent and give voice to local and regional perspectives through leadership and advocacy on natural resource management concerns in regional, state and national forums.
QWaLC's community Board Members represent the 14 Natural Resource Management regions and highlight the issues and achievements in each allowing us to be truly representative of the whole State and to keep in touch with on-ground volunteers.
Our member groups are amazing – their stories are QWaLC's story. Using our QWaLC website and social media we Represent, Network, Promote, Strengthen and Advocate for our member groups.
They undertake an extensive range of activities including vegetation management, training programs such as field days, develop and provide printed materials, advisory services, produce native plants and conduct conferences and expos. These activities and many others help manage and protect our natural resources while resulting in the sharing of knowledge of sustainable land-use practices and raising the awareness of the work that Landcare does in local communities.
We use Facebook, lnstagram, Twitter, Youtube, or our regular QWaLC enews to share these incredible stories plus key agency/funding updates.

Success is best when it's shared.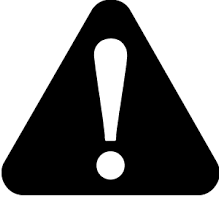 Our prime purpose in life is to help others. If you can't help them, at least do not hurt them. 
QWaLC is committed to ensuring our members are working to keep our volunteers safe.
Our coordinated and statewide approach takes away the hard work for our member groups.
We provide insurance solutions targeted to appropriately manage risk for group activities and our members including:
– Volunteer Workers Personal Accident Insurance,
– Public Liability Insurance,
– Directors & Officers Liability Insurance,
– Professional Indemnity Insurance.
QWaLC facilitates and supports the strength of our network through building good governance, strengthening capacity, fostering financial sustainability and effective risk management.
Groups can develop skills to strengthen social connection and community well-being with a range of tools that have been developed to assist them to operate effectively.
Our 'Landcare in a Box' toolkit includes: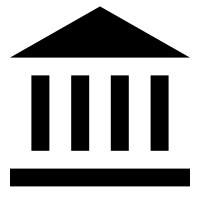 Volunteers do not necessarily have the time; they just have the heart. 

Networking is not about just connecting people. It's about connecting people with people, people with ideas, and people with opportunities. 
Networking and Knowledge Sharing
QWaLC connects, activates and showcases across our diverse network of member groups and partners: community groups, farmers & producers, natural resource managers, First Nations and government agencies.
Informative programs such as the "Naturally Together" webinar series provide valuable information for our member groups.
Bi-annually QWaLC celebrates the work of our community based volunteer groups through the Qld State Landcare Awards and the National Landcare Awards.
Mentoring, training and sharing experiences and information strengthen:
– governance,
– volunteer activities and management,
– resilient, engaged communities,
– learning from and with First Nations people about caring for Country practices and aspirations.
QWaLC is the Statewide & Territory Landcare Organisation for Queensland. We are a member of the National Landcare Network – the peak representative body for community Landcare groups across Australia.
We advocate for the continued support of Landcare and natural resource management for our members and are the key point of contact for strategic development and funding proposals in our state.
QWaLC is ready to bid for on-ground projects for our member groups under targeted national or state government programs – such as the recent $14M Landcare Led Bushfire Recovery project funded by the Australian Government's Bushfire Recovery for Wildlife and their Habitat with 23 projects successfully funded in Queensland.
When QWaLC is notified of the latest funding rounds we promote these through our communications channels and support our groups where necessary.

We have true power when we support each other. 
The Tree Kangaroo and Mammal Group, of the Atherton Tablelands, has many on-ground projects with lots of volunteers and we depend very much on the volunteer insurance provided by QWaLC. Without it we would not be able to contribute the conservation on-ground work and research.