Executive Officer
Darryl Ebenezer
darryl@qwalc.org.au
Darryl brings to the Voluntary Environment and Landcare movements his extensive experience in the non-Government and environment sectors. Prior to his role with Queensland Water and Land Carers he was with Landcare Queensland as General Manager. He was also the manager of Barung Landcare for 6 years, based in the Sunshine Coast Hinterland. Two main areas have occupied Darryl's attention over the long-term – activating and mobilising people to become involved in worthwhile activities and projects within their communities and seeking long-term sustainable outcomes to assist people to achieve those aims. He is actively involved in his local community, enjoys a good coffee and likes to hear about, and be inspired by ideas.
The story of landcare
A look at some of the people, places and events that have shaped Landcare in Queensland and Australia.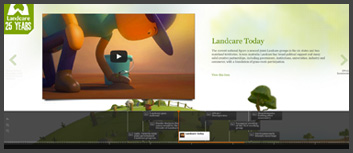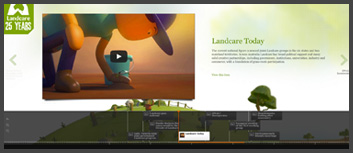 Apply for Membership
QWaLC offers membership to community NRM volunteer groups. This includes groups such as, Landcare inc Coastcare, Bushcare, Catchment Associations, Species-specific protection groups and Friends of groups.
Apply Here