Well the Green Army is no more.
On the 19th December the Commonwealth Government will achieve savings of $224.7 million over four years from 2016‑17 by terminating the Green Army program.
Existing contracts under the program will continue to be funded and $21.4 million will be provided over two years from 2016‑17 for 119 Green Army projects to deliver on the Government's election commitments.
The Government will redirect funding from this measure to repair the Budget and fund policy priorities, including:
$100.0 million over four years from 2016‑17 (including $5.0 million in 2016‑17, $35.0 million in 2017‑18 and 2018‑19 and $25.0 million in 2019‑20) to the National Landcare Programme;
The Green Army was a hands-on, practical environmental action programme that supported local environment and heritage conservation projects across Australia.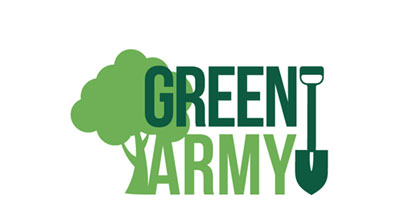 Green Army Round 5
Is there an environmental or conservation project in your region that would benefit from practical, on-ground support?
Are you aged between 17 and 24 and interested in gaining practical training and experience while being paid to work in your local environment?  Do you know someone who might be?
The Green Army is a six-month programme for 17-24 year olds to train and work in the environment.
Click here for more information about Green Army projects and how to apply to become a project host.