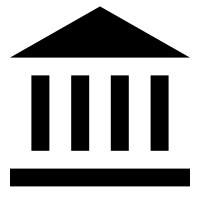 QWaLC Annual General Meeting
19th QWaLC AGM 16th November 2023, 10.30am
This year the Queensland Water and Land Carer's AGM will be held on 
Thursday 16th November from
10.30am to 11.30am
via Zoom or in person at
The Elizabeth Meeting Room, Ibis Styles, Elizabeth Street, Brisbane.
Morning tea will be available from 10am to 10.15am prior to the meeting.  
You can note Apologies, RSVP and appoint a Proxy using the form below. 
RSVP and Proxys should be completed by end Tuesday 7th November.  
If attending via ZOOM You must also PREREGISTER with Zoom using the button below.  After registering, you will receive a confirmation email containing information about joining the meeting.
The AGM Agenda, Previous Minutes are available for download  – simply click the relevant button below. 
The Annual Report and Auditor's Report will be available soon.
Please Note: There are NO DIRECTOR ELECTIONS at the year's Annual General Meeting. 
Enquiries regarding the QWaLC AGM to be directed to Darryl Ebenezer, CEO via darryl@qwalc.org.au