A community that supports, informs, and develops citizen science.
The ACSA mission is to:
Advance citizen science through advocacy, collaboration, sharing of knowledge, and capacity building.
ACSA Principles:
We are a community of diverse individuals and organisations.
We inspire participation in science and help to address issues of significance.
We empower individuals to participate in citizen science and acknowledge their significant contribution to research and information gathering.
We share ideas, knowledge, skills, and tools.
We are dynamic, innovative, and responsive to the changing needs of citizen science.
We promote environmental stewardship through involvement in citizen science.
We enable, promote, and support best practice in citizen science.
We make scientific research accessible and engaging to the public.
The goals of the ACSA are to:
Encourage and promote participation by individuals and organisations in all aspects of citizen science including education, research, policy, and engagement with the community.
Identify, develop, and promote best practice and excellence in citizen science for the benefit of science.
Raise the profile of citizen science with scientists, policy makers, funders, and community.
Facilitate communication between the public and scientists about science.
Create networking opportunities for citizens and scientists by acting as an information hub for shared knowledge and resources.
Facilitate the development of infrastructure to support citizen science.
ACSA-Strategy-overview-4.7.152
The story of landcare
A look at some of the people, places and events that have shaped Landcare in Queensland and Australia.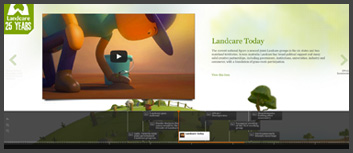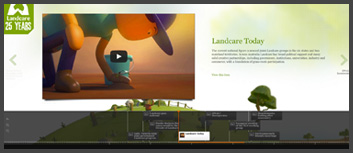 Apply for Membership
QWaLC offers membership to community NRM volunteer groups. This includes groups such as, Landcare inc Coastcare, Bushcare, Catchment Associations, Species-specific protection groups and Friends of groups.
Apply Here