Information from AON regarding insurance
Association liability is a combination of Professional Indemnity, Directors & Officers Liability Insurance & Employment Practices Liability.
An Association Liability policy is a Claims Made & Notified Policy and under a claims made policy & notified policy any new claim or potental claim that is made against you must be lodged under to-day's policy , not the policy in place when the mistake was initially made.
It is vitally important therefore that any new claim or complaint that comes to your attention is properly notified to your current insurer during the current policy(and definately before it expires).
We would therefore suggest that each of the member groups are aware of the above and report to Aon before expiry of the policy and any new claims or complaint that may result in a claim so as we may advise the insurer.
Claims made policies are not automatically "renewable" contracts such as Motor -Vehicle ,Liability,Fire & other policies — (Claims Reported Policies).
Claims made policies can only be arranged upon your completion of a fresh application form which forms the basis of your legal contract with your insurers.For example- If you let your policy expire on 31/10/2015 and do not effect a new policy & 6 weeks later a claim is made against you for the work performed by your prior to 31/10/2015 (or at any time in the past ) you would have no curent policy to respond to the claim . All cover under each years policy ceases on the expiry date.
Please report any new claims or complaints that may result in a claim immediately they become aware of the claim or complaint to info@qwalc.org.au
The story of landcare
A look at some of the people, places and events that have shaped Landcare in Queensland and Australia.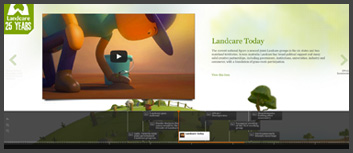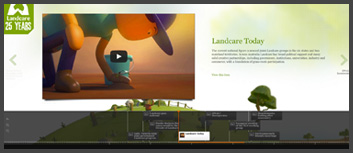 Apply for Membership
QWaLC offers membership to community NRM volunteer groups. This includes groups such as, Landcare inc Coastcare, Bushcare, Catchment Associations, Species-specific protection groups and Friends of groups.
Apply Here