Volunteers – How to Get Involved
Naturally Together
The Landcare movement is about people with passion working together to make a difference to local landscapes.
The Landcare community includes all groups who care for their local environment, including Landcare, Coastcare, Waterwatch, Bushcare, Catchment associations, wildlife protection, community gardens, conservation groups and regional and sub-regional organisations.
If you are interested in getting involved in Landcare, we recommend following these steps:
Investigate if there is a Landcare group near you. Check out our Member Group Map below to see which groups are in your area. They are always welcoming new volunteers and members.
If there aren't any member groups close by, contact our Executive Officer on info@qwalc.org.au to see if any non-member groups are in your area.
If we can't locate a non-member group near you, consider forming your own group! Follow our instructions on how to form your own Landcare group by clicking here and there are lots more factsheets and policiy templates in our Landcare in a Box resources.  Feel free to reach out to our Executive Officer for help in this process.
Feel free to get in touch with of any of the groups to find out how you can get involved. You could be invited to participate in habitat restoration, waterway protection, weed management, tree planting, wildlife protection, citizen science and cultural site maintenance – to name a few. Whatever it is you get involved in you'll find a warm welcome within the Landcare community.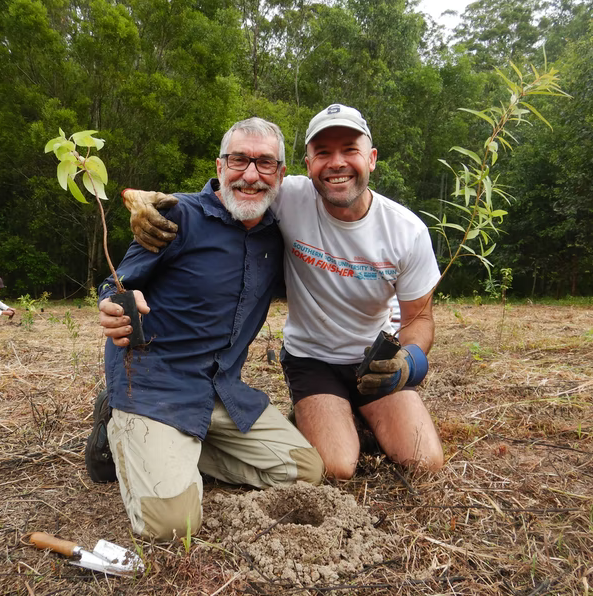 Apply for Membership
QWaLC offers membership to community NRM volunteer groups. This includes groups such as, Landcare inc Coastcare, Bushcare, Catchment Associations, Species-specific protection groups and Friends of groups.
Apply Here
Follow
Our membership consists of over 500 groups and 40,000 members! You can follow all these groups yourself – OR – you can simply follow Queensland Water and Land Carers social media channels and get updates from across Queensland and beyond.
This is a great way to see what events are coming up near you. 
We are active on Facebook, Instagram and Twitter! Like or follow our pages to keep up to date and help diversify our networks. We have the capacity to grow our following substantially – and you can help!
Subscribe yourself or recommend to others to subscribe to our free E-news to keep up to date on important events, funding and programs.
Simply click on the icons to join us!