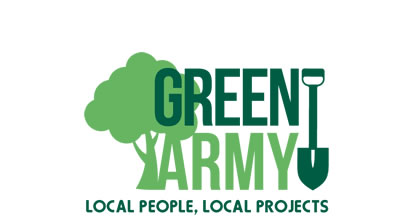 The Minister for the Environment today announced the call for projects for Round Five of the Green Army Programme. The Green Army Round Five Project Guidelines and application forms are now available on the Green Army website at www.australia.gov.au/greenarmy.
NRM organisations have successfully applied to host 82 projects so far under previous rounds of the programme, and have supported other groups in the regions to apply for and host projects. We encourage your organisation to continue the valuable contribution that NRM organisations have made to the success of the Green Army.
Round Five is made up of two streams:
Stream 1 is to develop large-scale programmes of work that will use multiple Green Army Teams to achieve outcomes at a regional level or for specific environmental or heritage assets. Proposals are to include between three and fifteen Green Army Projects over a two to three year period. Projects in these Proposals may commence from 1 July 2016 and must be completed by 30 June 2019.
Stream 2 is for one or two discrete or related Projects that address environmental or heritage matters. Projects under this Stream may commence from 1 July 2017 and must be completed by 30 June 2018.
Multi-project proposals are an opportunity for NRM organisations to incorporate Green Army teams into longer-term work programs and to bring together a number of smaller environmental groups to deliver lasting environmental outcomes in the region.
For both Streams of Round Five, the Australian Government may give priority to projects that provide outcomes for threatened species, including threatened ecological communities.
You are encouraged to contact one of the five Service Providers to find out more about hosting a Green Army project. Service Providers are responsible for all recruitment and on ground delivery for the Green Army Programme. Contact details of Service Providers are listed on the Green Army website:http://www.environment.gov.au/land/green-army/service-providers.