The Australian Academy of Science congratulates Dr Cathy Foley AO PSM FAA FTSE on her appointment as Chief Scientist of Australia.
Academy President, Professor John Shine, warmly welcomed the appointment.
"As an accomplished physicist, the first dedicated Chief Scientist of CSIRO and numerous leadership roles, Dr Foley has made outstanding contributions to Australian science from discovery to commercialisation and in influencing policy development.
"Cathy is an inspirational role model for her peers and the next generation," Professor Shine said.
"We look forward to continuing our work with the Office of the Chief Scientist under Cathy's leadership to provide science evidence to inform Government decision making, as we have throughout the COVID-19 pandemic through initiatives such as the Rapid Research Information Forum."
Dr Foley's research is in the field of solid-state physics and its applications, combining quantum physics, material science and research translation. Her remarkable career achievements have allowed Dr Foley to advance all areas of STEM nationally and internationally.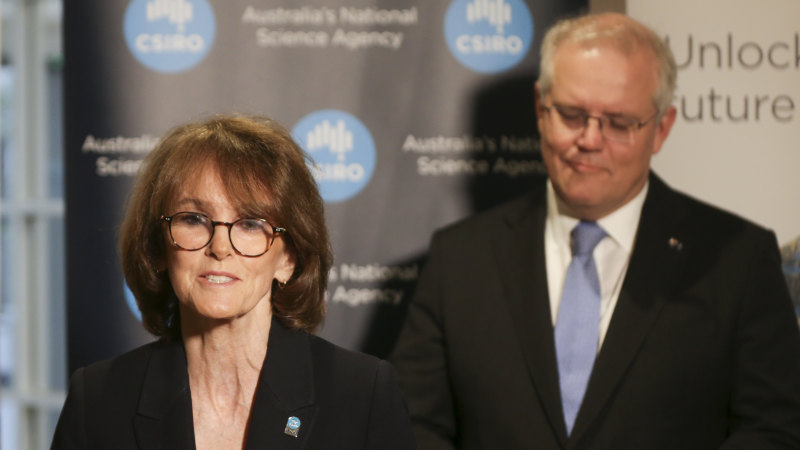 Dr Foley's appointment as Chief Scientist follows her election as a Fellow of the Academy earlier this year, for her outstanding contributions to science.
"Science is absolutely critical for Australia's future," Dr Foley told the Academy shortly after her election.
"If you look at the things we've been facing recently, like bushfires, the COVID 19 virus, even looking at how we can have our sovereign capability so that we can manufacture onshore in difficult times, where transfer of goods of services and boundaries is difficult," Dr Foley said.
"That all requires us to be able to have high quality science which then leads to new ways of doing things, but also working out how to translate it from the laboratory, that is something that makes an impact and is used by everyone."
Dr Foley's appointment as Australia's Chief Scientist is for three years, starting in January 2021.
Professor Shine also thanked outgoing Chief Scientist, Dr Alan Finkel AO FAA FTSE for his strong leadership and for advancing science in Australia.
Dr Alan Finkel said (https://www.chiefscientist.gov.au/news-and-media/statement-dr-alan-finkel-ao-appointment-dr-cathy-foley-ao-australias-chief-scientist)
"I am delighted that Dr Cathy Foley will be Australia's ninth Chief Scientist.
Cathy is an excellent choice; I have known her for many years, and I feel somewhat honoured to be followed in the role by such an esteemed person. I am confident in handing the Chief Scientist's baton to her safe and experienced hands.
Cathy is first and foremost a scientist ─ a world renowned physicist ─ and a leader in every aspect of her professional life.
Her research into superconductors has not only led to vast strides in improving our understanding of these materials; she has translated this fundamental research into massive commercial outcomes – she really understands how the pieces come together, which is invaluable in a Chief Scientist.
Cathy's tremendous impact in the science communications sphere is also significant.
As a science advocate she champions the importance of diversity in scientific endeavours.
This year's pandemic, and the bushfires in January have shown that our need for science has never been greater, and the payoff from our investment has never been more obvious than in this difficult year.
I am confident that Cathy will continue to be an influential voice in providing the best scientific advice to government, for the benefit of us all, and I congratulate her wholeheartedly."